Msc in cybersecurity policy and compliance in George washington university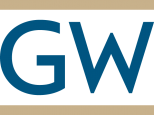 Upon graduating, master s in cybersecurity students will be better prepared to implement appropriate forensic analyses of cyber incidents and use predictive analytics modeling to forecast cyberattacks. They will be able to devise and implement solutions that go beyond traditional IT practices to delineate specific and actionable cyber intelligence. In addition, they will be adept at formulating short- and long-term cybersecurity strategies and policies for their enterprises by identifying compliance laws and applying the industry s best practices.
A bachelor s degree, Prior academic records including transcripts, Statement of Purpose, Two recommendations, a current resume and he minimum English language test scores required by this program are, IETLS: an overall band score of 7.0 with no individual band score below 6.0; or TOEFL: 600 on paper-based, or 100 on Internet-based; or Academic PTE: 68, GRE or GMAT scores.
Software Research associates and Development; Graphics designer, Visual effects and Multimedia manager; Pharmaceutical technologsists; Biotechnologists;