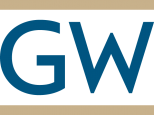 George Washington University
United States of America

257th US-News World Ranking
The university was chartered by an Act of Congress in 1821. Its a private research University in Washington DC. It is in very close proximity to the White House and to offices of various government agencies. The university has 3 campuses: the Foggy Bottom campus, the Mount Vernon campus and the Virginia Science and Technology Campus.
The university follows a semester based academic calendar. It comprises of various schools and colleges: College of Arts and Sciences, School of Arts and Design, School of Business, Graduate School of Education and Human Development, School of Engineering and Applied Science, School of International Affairs, School of Law, School of Media and Public Affairs, School of Medicine and Health Sciences, School of Nursing, School of Political Management, College of Professional Studies, School of Public Health, School of Public Policy and Public Administration. Business, Management, Marketing, Health Professions and Related Programs, Social Sciences and Psychology are the most popular majors at the university. The university's Law School and Graduate School of Education and Human Development are well renowned.
The university has a total student population of more than 26,000 with over 11,000 enrolled in under graduate level. It has a student to faculty ratio of 13:1 and the acceptance rate of 46%.
The George Washington University (GW) is the largest research university in Columbia District. The Carnegie Classification for research lists GW university in the highest tier of "R1: Doctoral Universities – Highest Research Activity." GW University is consistently ranked among the top research universities in the nation for total expenditures.
Notable Alumni: Colin Luther Powell (American statesman and a retired four-star general in the United States Army), Alexander Rae Baldwin (American actor, writer, producer, and comedian)
Book your free session with our consultant
a) Common Application
b) Official high school transcript, School Report and Mid-Year Grade Report
c) Letters of Recommendation
d) Official SAT/ACT scores
e) Typical SAT scores: Math (600-700), Critical reading (590-690), Writing (600-690), ACT Composite (27-31)
f) Average GPA 3.65
g) TOEFL/IELTS/PTE scores if the applicant's native language is not English
h) Acceptance rate: 39.5% (2016)
i) Portfolio
Requirements may vary for each program. Please visit program page for specific requirements.
Fees
Bachelors: $53,435
Masters: $29,840
Fees may vary for each program. Please visit program page for specific fees.
Cost of Living
The annual cost of living is $17,358 approx.
Accommodation
Yes, the university has in campus dorm facilities.
Bachelors: Fall: January 1, Spring: October 1
Masters: Deadlines vary for each program
Deadlines may vary for each program. Please visit the program page for specific deadlines.
Notifications currently not available (coming soon)!

Global
181
Times Higher Education

Regional
United States of America
60
Times Higher Education

Subject
Biology
Documents currently not available (coming soon)!
Stories currently not available (coming soon)