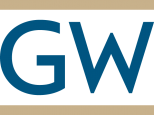 George Washington University
United States of America
Study in United States of America with George Washington University
Please enter your details on the below form
George Washington University
University History
The first President of the United States of America, George Washington, worked in the establishment of a university. It is a private research university which was founded in 1821. George Washington University is the largest private institute of higher education in the District of Columbia, Washington DC. The University was firstly named as Columbian college, which later changed to Columbia University during the war in 1873. In 1904, Columbia University was renamed George Washington University after a contract with the George Washington Memorial Association to construct a campus building in the honor of the first U.S. president George Washington.
University Programs, Courses and Schools
The George Washington University's 14 schools and colleges are located in three campuses Foggy Bottom, Mount Vernon, Virginia Science and Technology these campuses offer wide learning opportunities and challenges to the students. The 14 school and colleges the George Washington University are;
Columbian College of Arts & Sciences
Corcoran School of the Arts & Design
School of Business
Graduate School of Education & Human Development
School of Engineering & Applied Science
Elliott School of International Affairs
GW Law
School of Media & Public Affairs
School of Medicine & Health Sciences
School of Nursing
Graduate School of Political Management
College of Professional Studies
Milken Institute School of Public Health
Trachtenberg School of Public Policy & Public Administration
University Notable Alumni
The George Washington University Alumni Association Executive Committee has 18 expert alumni from different backgrounds who are there to serve based on their common passion and responsibility towards George Washington University. Some of the alumni members are-
William Greenleaf Eliot, founder of Washington University in St. Louis
Belva Ann Lockwood, first woman to argue before the U.S. Supreme Court
John Foster Dulles, former U.S. Secretary of State
George W. Romney, President of American Motors Corporation, Governor of Michigan, Secretary of Housing and Urban Development
1st President of South Korea, Syngman Rhee
J. Edgar Hoover, 1st Director of the FBI
Julius Axelrod, Nobel Prize in Medicine-winning biochemist
Jacqueline Kennedy Onassis, former First Lady of the United States
University Infrastructure & Services
Campuses
Foggy Bottom Campus-
Foggy Bottom Campus of George Washington University merges the academic and residential needs of the highest-rated university with the enthusiasm and suitable living in the heart of the city. From lecture rooms to high technology labs, and an area with small meeting rooms to open study spaces, students can find a wide range of learning environment to fit their needs and to accomplish their aim.Students can also enjoy the amazing benefits of city life with a huge variety of dining and grocery partners in and near campus. The nearby restaurants serve different ethnic traditional food with a vibrant environment.
Mount Vernon Campus-
If some students love being close to the city, but they also want a traditional college campus experience, then Mount Vernon Campus of George Washington University is for them. This campus is home to a growing number of innovative and learning minds who want to merge a small-college experience with the opportunities available at the main university campus. The campus is known for its open green spaces and approach to athletic facilities which includes a gym, tennis courts, soccer and softball fields and an outdoor swimming pool.The campus also provides other facilities like Eckles Library, a black box theatre and laboratory space. The closely integrated community atmosphere among the campus six residence halls also helps students in making bonds with others that last throughout their time in university and even after.
Virginia Science & Technology Campus-
Virginia Science & Technology campus of George Washington University, are committed in the dual mission of educating and preparing their students through innovative academic programs and promote the scientific knowledge through research programs. The campus offers degree and certificate programs in cross-disciplinary as well as in STEM-based disciplines which includes cybersecurity, education, engineering, health sciences, information technology and nursing. Being superior in providing the innovative education to non-traditional learners many programs are made to match the needs of professional students through evening, weekend and online courses.
Libraries
George Washington University Libraries and Academic Innovation (LAI) provides many services and resources student and faculty needs in teaching, learning and research assignments. Libraries of the George Washington includes the flagship Estelle and Melvin Gelman Library in the main campus of Foggy Bottom, Eckles Library in the Mount Vernon Campus, and the Virginia Science and Technology Library in the Virginia Science & Technology Campus and University libraries provide support for education and research by fulfilling needs of both faculty and student. These libraries also support virtual learning. Students also translate their coursework into practical experience.
Housing services
George Washington University provides 26 residence halls on the Foggy Bottom and Mount Vernon campuses. Students can select rooms of their choice based on costs, hall facilities, location, availability and even they can select roommates through George Washington's iHousing program. Room design vary per hall and include multi-person units, singles, studios, suites and some apartment-style rooms with kitchens for convenient living.
Through university's affinity housing students can live in groups of like-minded students who share the same love for sports, literature, film and course. The living-learning communities like- the Women's Leadership Program and the Politics and Values Community incorporates critical thinking into residential life of students. Shuttle services are available in the campus for safe and secure transportation.
Medical services
The Colonial Health Centre at George Washington University, serves medical services to students. The staff consists of physicians and nurses who are dedicated towards their work and provide high quality medical care to students. The medical services include preventive services, evaluation and treatment of acute and chronic medical illnesses, and health education to make life easier at George Washington University. For scheduling online preventative, non-urgent, and nursing appointments students can call 202-994-5300 option #1 for a telephonic health service or in person visit.
Student's clubs
George Washington student's sports club has 9 teams for men, 8 teams for women, and 18 co-ed teams for different types of sports. Club Sports teams are available for all students of the university. Some clubs even accept faculty and staff as team members. This is a great opportunity for students to excel apart from academics. The various sports offered by the university's sports club are-
Baseball
Basketball
Cricket
Ice-Hockey
Rugby
Archery
Badminton
Boxing
Golf
Table Tennis
Volleyball
Ultimate Frisbee
These are just a few games listed above, there are many other options available to choose from. Joining a club is one of the best possible ways to get more out of your time at the University.
University location
Foggy Bottom Campus-
The George Washington University
1918 F Street, NW
Washington, DC 20052
Contact No. -202-994-1000
Mount Vernon Campus-
2100 Foxhall Rd NW, Washington, DC 20007, United States
Virginia Science and Technology Campus-
45085 University Dr, Ashburn, VA 20147, United State
International student's info
Courses Offered-
Academy for Classical Acting (ACA)
Accountancy (ACCY)
Africana Studies (AFST)
American Studies (AMST)
Anatomy and Regenerative Biology (ANAT)
Anthropology (ANTH)
Applied Science (APSC)
Arabic (ARAB)
Art History (AH)
Art Therapy (ARTH)
Astronomy (ASTR)
Biochemistry (BIOC)
Biological Sciences (BISC)
Biomedical Engineering (BME)
Biomedical Sciences (BMSC)
Biostatistics (BIOS)
Business Administration (BADM)
Cancer Biology (CANC)
Capital Markets (CAMA)
Chemistry (CHEM)
Chinese (CHIN)
Civil Engineering (CE)
Classical Studies (CLAS)
Clinical Embryology and Reproductive Technology (CERT)
Clinical Management and Leadership (CML)
Clinical Operations and Healthcare Management (COHM)
Clinical Research Admin (CRA)
Clinical Translational Science (CTS)
College of Professional Studies (CPS)
Columbian College (CCAS)
Communication (COMM)
Computer Science (CSCI)
Corcoran Art History (CAH)
Corcoran Continuing Education (CCE)
Corcoran Decorative Arts and Design (CDAD)
Corcoran Exhibition Design (CEX)
Corcoran First Year Foundation (CFN)
Corcoran Graphic Design (CGD)
Corcoran Interaction Design (CIXD)
Corcoran Interior Architecture (CIAR)
Corcoran Museum Studies (CMST)
Corcoran Music (MUS)
Corcoran Photojournalism (CPJ)
Corcoran Studio Arts (CSA)
Corcoran Theatre and Dance (CTAD)
Correctional Health Administration (CHA)
Counseling (CNSL)
Curriculum and Pedagogy (CPED)
Data Science (DATS)
Decision Sciences (DNSC)
East Asian Language and Literature (EALL)
Economics (ECON)
Educational Leadership (EDUC)
Electrical and Computer Engineering (ECE)
Emergency Health Services (EHS)
Engineering Management and Systems Engineering (EMSE)
English (ENGL)
English for Academic Purposes (EAP)
Environmental Resource Policy (ENRP)
Environmental Studies (ENVR)
Epidemiology (EPID)
Exercise and Nutrition Sciences (EXNS)
Film Studies (FILM)
Finance (FINA)
Forensic Psychology (FORP)
Forensic Sciences (FORS)
French (FREN)
Genomics and Bioinformatics (GENO)
Geography (GEOG)
Geology (GEOL)
Germanic Language and Literature (GER)
Government Contracts (GCON)
Greek (GREK)
GWTeach (GTCH)
Health and Wellness (HLWL)
Health Care Quality (HCQ)
Health Care Science (HCS)
Health Sciences Programs (HSCI)
Health Services Management and Leadership (HSML)
Hebrew (HEBR)
History (HIST)
Hominid Paleobiology (HOMP)
Honors (HONR)
Human Development (HDEV)
Human Function and Rehabilitation (HFR)
Human Organizational Learning (HOL)
Human Services and Social Justice (HSSJ)
Informatics (INFR)
Information Systems Technology Management (ISTM)
Integrative Medicine (INTM)
Interior Architecture (IA)
International Affairs (IAFF)
International Business (IBUS)
Italian (ITAL)
Japanese (JAPN)
Judaic Studies (JSTD)
Korean (KOR)
Latin (LATN)
Leadership Education and Development (LEAD)
Legislative Affairs (LGAF)
Lifestyle, Sport, and Physical Activity (LSPA)
Linguistics (LING)
Management (MGT)
Marketing (MKTG)
Master of Business Administration (MBAD)
Mathematics (MATH)
Mechanical and Aerospace Engineering (MAE)
Medical Laboratory Science (MLS)
Microbiology, Immunology, and Tropical Medicine (MICR)
Molecular Medicine (MMED)
Naval Science (NSC)
Nursing (NURS)
Occupational Therapy (OT)
Organizational Sciences (ORSC)
Patent Practice (PATN)
Peace Studies (PTSD)
Persian (PERS)
Pharmacogenomics (PHRG)
Pharmacology (PHAR)
Philosophy (PHIL)
Physical Therapy (PT)
Physician Assistant (PA)
Physics (PHYS)
Physiology (PHYL)
Political Management (PMGT)
Political Psychology (PPSY)
Political Science (PSC)
Portuguese (PORT)
Professional Psychology (PSYD)
Professional Studies Security and Safety Leadership (PSSL)
Professional Studies-Advocacy Global Environment (PSAD)
Professional Studies-Cybersecurity Strategy and Information Management (PSCS)
Professional Studies-Healthcare Corporate Compliance (PSHC)
Professional Studies-Homeland Security (PSHS)
Professional Studies-Integrated Information, Science, and Technology (PSIS)
Professional Studies-Landscape Design (PSLD)
Professional Studies-Law Firm Management (PSLM)
Professional Studies-Molecular Biology (PSMB)
Professional Studies-Paralegal Studies (PSLX)
Professional Studies-Public Leadership (PSPL)
Professional Studies-Public Relations (PSPR)
Professional Studies-Publishing (PSPB)
Professional Studies-Urban Sustainability (PSUS)
Psychology (PSYC)
Public Health (PUBH)
Public Policy and Public Admin (PPPA)
Regulatory Affairs (RAFF)
Religion (REL)
School of Education and Human Development (SEHD)
School of Engineering and Applied Science (SEAS)
School of Media and Public Affairs (SMPA)
Slavic Languages and Literature (SLAV)
Sociology (SOC)
Spanish (SPAN)
Special Education (SPED)
Speech, Language, and Hearing Science (SLHS)
Statistics (STAT)
Strategic Management and Public Policy (SMPP)
Sustainability (SUST)
Tourism Studies (TSTD)
Translational Health Sciences (THS)
Turkish (TURK)
University Courses (UNIV)
University Writing (UW)
Vietnamese (VIET)
Women and Leadership Program (WLP)
Women's, Gender, and Sexuality Studies (WGSS)
Yiddish (YDSH)
Student Support-
The International Services Office (ISO) at the George Washington University provides international educational exchange via its services. It serves as the primary administrative, programming, and advising office for the George Washington international community. Contact information-
Monday to Friday: 9:00 AM - 5:00 PM and 10:00 AM - 4:00 PM during University's breaks.
Closed on Saturdays and Sundays, and on university designated holidays.
International Student Contact-
International Student Community Ambassadors (ISCAs) at George Washington University, serves all international student populations, by boosting the engagement, and professional career services offered by the International Services Office (ISO) and George Washington Center for Career Services. The ISCAs serve as associate mentors, review resumes and cover letters, and organize professional workshops and social events. ISCAs provide the following services to all university's international students and scholars:
work as associate mentors to the international student population by assisting students in adjusting their life at GW and take advantage of international student resources available for them.
Review resumes and cover letters, provide advice on interviewing and networking tips, and direct international students to useful job and internship opportunities.
Organize social, cultural, and professional events and workshops according to international student needs and convenience.
Student life
Student Society-
Student organizations are one of the best ideas to get involved in the campus. Organizations are assembled under an arrangement of causes, identities, and interests. Student organizations at the George Washington University put on some of the most highly awaited campus events and offer wide range of opportunities for involvement and leadership every year. George Washington University has over 500+ student organizations, so there is something for each student. Over 87% of students are enrolled in at least one student organization.
Health & Wellbeing-
Health and Wellness at the George Washington University is to highlight the active process of change and growth that involves building resilience, persistence, and positivity in the phase of provocations. Raise Up GW is the initiative dedicated to help students incorporate in an overall well-being experience across campus. They allow students to actively indulge in well-being activities that provide support to a holistic lifestyle. Through this initiative, students will learn and understand resources and they will also learn how to help others in need. The different dimensions of well-being are- Emotional, Physical, Social, Intellectual, Financial, Environmental, Spiritual and Cultural.
Food & Drink-
George Washington University has a variety of vibrant food scenes. University's open dining plan gives students access to food and groceries from more than 90 dining partners available on campuses and in surrounding neighborhoods. The plans are designed to fit the busy schedule of students, the plan assists all dietary preferences by providing a wide range of dining options and healthy food options.
Students can find any option they want using their Dining Cash at a diverse variety of restaurants and grocery stores available.
Short term getaways-
There are many short-term getaways near the university to have fun like; Smithsonian National Museum of Natural History, National Museum of African American History and Culture, U.S. Capitol, Lincoln Memorial, National Gallery of Art, United States Holocaust Memorial Museum, Library of Congress, National Air and Space Museum and there are many other options also available to spend holidays and weekends.
Student Safety
Safety and Security at the George Washington University is at priority. Student's safety is part of the Division of Safety and Facilities. The Department of Safety & Facilities reports directly to the Executive Vice President and Chief Financial Officer of the division. The units which are part of Safety and Security are-
GW Police Department (GWPD)
University Resilience
Environmental Health & Safety
Emergency Management
Office of Advocacy & Support
Famous courses
The famous courses at George Washington University are-
Social Sciences
Business
Management
Marketing
Engineering
Computer and Information Sciences
Biological and Biomedical Sciences
Communication
Journalism
Application Requirements
Completed Application Form
Academic Records
Statement of Purpose
Recommendations
Standardized Test Scores
Average Academic Score
GPA- 3.2
IB-33
Percentage- 80%
Acceptance Rate- 40%
Average Entrance Score
IELTS- 6.5
TOEFL- 90
SAT-1395
ACT- 32
GRE-307
GMAT-692
GRE Quantitative- 151
GRE Verbal- 156

Additional Materials
Resumes, proof of specialized certification, writing samples etc.
How can we add value to your Higher Education Journey
Our top consultants can guide & ensure your admissions into George Washington University. We have successfully counselled students for their admission into many top universities like George Washington University , Johns Hopkins University , Princeton University , University of California Berkeley, University of California San Francisco , University of Michigan Ann Arbor and many other top universities.
Contact Us Now

We also can help you with following Services
College Profile for George Washington University
Shortlisting of Colleges and Universities in United States of America
Visa Guidance for United States of America
Recommendation letters for George Washington University
George Washington University Programs
Tuition Fees :
$56845 (Annual cost)
Standard Test :
TOEFL/IELTS
SAT/ACT
Tuition Fees :
$56845 (Annual cost)
Standard Test :
TOEFL/IELTS
SAT/ACT
Tuition Fees :
$56845 (Annual cost)
Standard Test :
TOEFL/IELTS
SAT/ACT
Tuition Fees :
$56845 (Annual cost)
Standard Test :
TOEFL/IELTS
SAT/ACT
BSc in Applied Science and Technology
Tuition Fees :
$56845 (Annual cost)
Standard Test :
TOEFL/IELTS
SAT/ACT
George Washington University Application Requirements
IELTS score requirements
A strong proficiency in the English language is essential for admission into universities in United States of America. To be able to get a successful admission in George Washington University in United States of America students need to complete
IELTS with a minimum score of 6.5
.
Click here to book a free diagnostic test with our expert trainers
George Washington University Cost of studies
Fees
Bachelors: $56,845
Masters: Fees may vary for each program. Please visit program page for specific fees.
Fees may vary for each program. Please visit program page for specific fees.
George Washington University Deadlines
Bachelors: Fall: January 1, Spring: October 1
Masters: Deadlines vary for each program
Deadlines may vary for each program. Please visit the program page for specific deadlines.
George Washington University Rankings
Global
201 -250
Times Higher Education
Regional
United States of America
60
Times Higher Education
George Washington University Scholarships
1. George Washington University Global Leaders Fellowship
The Global Leaders Fellowship is for incoming graduate students (master's and doctoral) at the George Washington University who will go back to their countries of origin to apply skills learned through their education at the GW. The fellowship is intended for GW graduate students who will turn out to be future leaders in their fields in their home countries.
Eligibility Criteria/ Scholarship Guidelines
Students holding or intending to apply for an F-1 visa and who are from the following countries or regions: China (PRC), Cambodia, Eastern Europe, Laos, Latin America, The Caribbean, Mongolia, Sub-Saharan Africa, U.S.S.R. Successor States, Vietnam, are eligible to apply.
This fellowship is for students who have not studied or worked in the U.S. or any other country other than their home country. It should be noted that permanent residents, resident aliens, and U.S. Citizens are not eligible for this fellowship. Applicants should hold an F-1 (J-1 visa for Fulbright applicants only), no exceptions.
Fellowships are awarded to highly qualified incoming GW full-time graduate degree program seeking students who have gained admission to the University and whose program is on the main Foggy Bottom Campus.
As part of the admissions process, applicants should have passed the Test of English as a Foreign Language (TOEFL) with a minimum score of 600 on the paper-based exam or 100 on the internet based exam, or an IELTS overall band score of 7.5 (with no individual band below 6.0).
No data available. Coming soon!
Reach Out
2121 I Street NW,United States of America